Hi, thanks for stopping by. I'm T.A. Willberg, a South African writer of historical crime and speculative fiction.
I was born in Johannesburg (or "Gangsta's Paradise" as the locals refer to it) but moved to a more peaceful part of South Africa when I was six, a small-holding just outside the coastal city of Durban where I lived with my mom and dad and very cool older brother.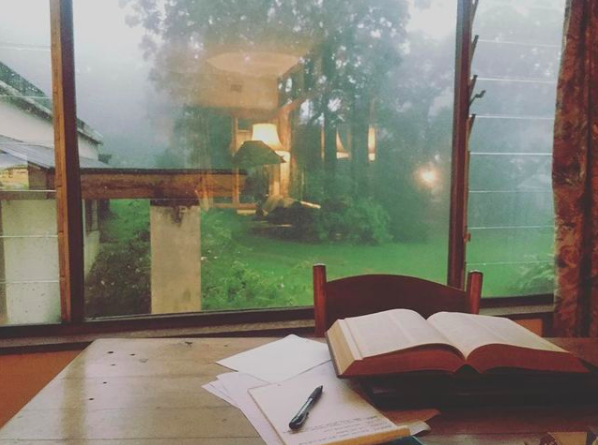 After earning my Master's degree in Chiropractic, I moved to Malta and — in order to distract myself from a terrible bout of homesickness — started writing my debut novel, MARION LANE AND THE MIDNIGHT MURDER. Though the novel is set in London, much of the inspiration for the story setting arose from the labyrinthine corridors beneath Malta's ancient capital – Valletta.
I named my protagonist after my mother, Marion AKA Maz the Magnificent who is truly the greatest, funniest, bravest woman I know and the architect of my love for books and storytelling. My father, a mechanical engineer from Germany (and a great eccentric), is the influence behind the novel's many wondrous gadgets.
Apart from writing, here are some things I like:
Wine (it helps me think up crazy plot ideas).
Coffee (it helps me edit those crazy plot ideas).
The outdoors. I've lived in various cities around the world since I was 18 but I grew up surrounded by nature and animals and one day I hope I can live like that again.
ANIMALS. I love anything with four legs. So much so that at thirteen years old, I abseiled down a treacherous cliff near our home (with my brother's friend's homemade rock climbing gear) to save a dog that had fallen and broken its leg. Our expedition even made the local newspaper.
I have a soft spot for underdogs and outcasts, which is probably why the cast of my debut novel is filled with characters who aren't quite cool enough to be private detectives, but I gave them a shot anyhow!
Which finally brings me to my point…
My debut novel, MARION LANE & THE MIDNIGHT MURDER, is out now in the United States and Canada with Park Row/HarperCollins, in the U.K. and Commonwealth with Orion and in Turkey with Eksik Parca. It will also be translated into German and Croatian (publication dates TBA). The sequel, MARION LANE & THE DEADLY ROSE, is also now on sale in the United States, Canada and the U.K. I'm currently working on Book 3 in the series, so keep your eyes peeled for more information on that soon.
I love hearing from readers all across the world, so if you'd like more information on MARION LANE, or just a quick chat, do send me a message via my contact page. I try to answer everything (with the obvious exceptions). Otherwise, I'll see you over on social media!